The Home Page of
Integrity/Calgary

---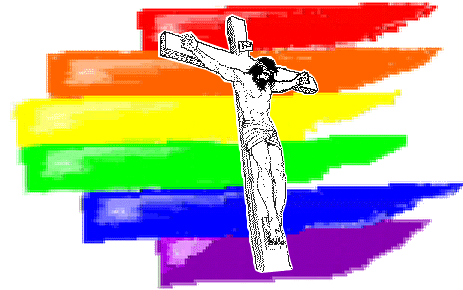 in-tég-ri-ty, n.

1. Soundness of and adherence to moral principle and character; uprightness; honesty.

2. The state of being whole, entire, or undiminished.
A transdenominational Christian fellowship under the auspices of the Anglican Church, for gays, lesbians, bisexuals, and our friends. We have stopped having our monthly Eucharist:
NO SERVICES TILL FUTHER NOTICE

St. Stephen's Anglican Church is a very welcoming community that you may consider going to, they worship every Sunday morning at 8:00 am (traditional prayer book service) and the contemporary worship service at 10:30 am.

Rainbow Community Church of Calgary meets at Hill Hurst United Church off (Kensington Close NW). They're a GLBTQ etc. church (and straight folks are welcome too!) that seeks to provide tools for the spiritual journey thorough developing a supportive community. They are an interdenominational church in the Christian traditions with an evangelical and open flavour. Sundays at 4 PM. Pre-service prayer gathering at 3:30.


You can obtain more information by emailing DWFrancis@aol.com (Dan) or you can contact us via snail mail at the following address (all mail is handled confidentually, and all mailings are done using only our postal box number ):
Integrity/Calgary
1121-14 Avenue S.W.
Calgary, Alberta
T2R 0P3
* Some items below were done by Integrity/USA , Integrity/Toronto, & Integrity/Calgary
---
Food for thought 6.2

St. Aelred, fellow gay

Same Sex Unions

A prayer attibuted to St. Francis

Questions for Reflection

Integrity

More on Integrity

Thoughts on the subject of homosexuality

What the Bible really says about lesbians & gay men

A message from Bishop Ingham

Why Do We Stay in the Church!

A Personal Experience of Homophobia

Family Values

Words that Make Barriers

Seeing Christianity through the lens of AIDS

AIDS and the Christian Family

Queer Theology

Universl Fellowship of Metropolitian Community Church

Ecstasy of God (Queer Daily Devotional)
Please remember to pray for all those suffering, whether it be physically, emotionally, or spitirually. And we, especially remember those suffering with AIDS.
---

Last Modified July 30th, 2007

---